Tableau CRM: Your Data Analysis Platform
Salesforce is the leading CRM platform in its sector; it's a client relationship management program that allows you to manage your communication with clients throughout the entire process, from the first contact until conversion and loyalty. Betting on Salesforce means enjoying the latest innovations in mobile technology, sales, services, marketing, and analysis. It's all-in-one and customized to your needs.
The Salesforce ecosystem is made up of various clouds with different solutions for all kinds of companies. To sell in the most effective manner, we can suggest Sales Cloud. Marketing experts take advantage of Marketing Cloud to develop multichannel campaigns and offer personalized campaigns to each client. And if we're talking about data analytics and processing, Salesforce includes a tool that, with the help of artificial intelligence, predicts results and transforms your data into knowledge. It's Tableau CRM.
Tableau CRM: a data analysis platform with AI
Tableau CRM is a program that's part of Salesforce and with which you can obtain comprehensive analysis of millions of data combinations and work with your sales team (or any department), offering key data already calculated in Salesforce.
Access to vital information in each area is easy. With Tableau CRM, you have all the client information in your hand, with information from Salesforce or from any other data creation point in your company. And all of this at a speed that no other data analysis solution offers.
Instantaneous action

Improves your intelligence and connection capacity

Works from any device

Obtain contextual answers from your data

Discover hidden points of view, thanks to artificial intelligence analysis

Native connection with Salesforce
Tableau CRM was previously known as Einstein Analytics, so there is no battle between Einstein Analytics and Tableau CRM. One is an evolution of the other.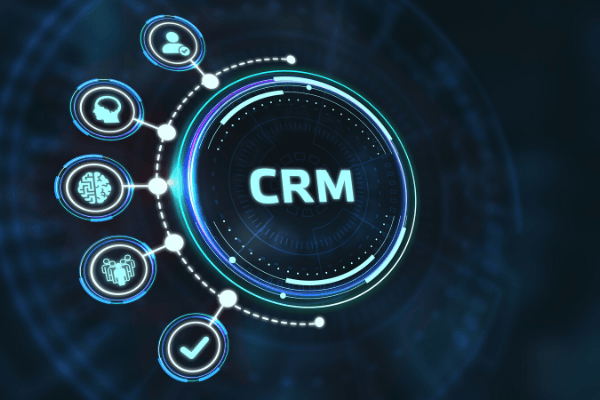 Tableau CRM, a tool with Artificial Intelligence
Thanks to Tableau CRM, you can offer Salesforce users artificial intelligence-sourced analysis in their work flow. Einstein Discovery, Salesforce's IA tool, goes hand in hand with Tableau CRM to use its machine learning for the creation of trustworthy predictions. Ethical and transparent AI is key for data scientists, analysts, and users to create predictive models without needing to write algorithms.
The biggest advantage of Tableau CRM is its direct integration with Salesforce, and this provides a competitive advantage for companies that are already using this management program. Tableau CRM is very simple at the beginning; the fields that are already available in Salesforce are very clear. We have the possibility to create templates to reuse in different ways, although this will require a bit more skill.

Lastly, remember that we can't confuse Tableau with Tableau CRM. Tableau CRM is part of the Salesforce cloud while Tableau is an independent application; it can be connected to Salesforce and to other CRMs as well. To sum it up, the benefits of Tableau CRM for your company are vast if you learn to make the most of it; at Leadclic, we can help you implement it and guide you in its use to maximize its benefits. Get in touch with us and we'll help you out.
Free CRM Guide!
Everything you need to know about the CRM universe and how to make the most of this tool for your project. Our experts give you the keys
Download now